Features
Industrial steel pipe, handcrafted Modern Industry Standing Desk made in USA; Gunmetal (shown)
Sustainable, solid wood slab plank top made of reclaimed Douglas Fir. Hardwood species options available (additional cost)
Choice of Standard 1.5" or Thick 2.5" top
Natural wood tones vary slightly from light to medium brown. Stain choices available (additional cost)
Naturally occurring variations in reclaimed wood are to be expected and celebrated
Handcrafted in Gurnee, IL. Allow approximately 6 weeks
Exclusive Urban Wood Goods Industrial style standing desk design avail

OUR WOODS
Our specialty is reclaiming urban wood from century-old buildings to handcraft modern furniture customized to your aesthetic and functional needs. We salvage these old-growth timbers primarily from buildings being demolished or deconstructed for adaptive reuse in Illinois—primarily the Chicago metro area—Wisconsin and Iowa.  When available, we offer U LTD Historic Woods in a limited release for custom orders, documented as sourced from buildings of significant historic interest.
Reclaimed, dimensional planks of lumber are desired for their unique character acquired over lifetimes of service in old buildings. Embracing the wood's inconsistencies, natural markings, dings and small cracks will enrich your experience with our furniture.  
Our furniture is artisan-made. Variations in the wood are to be expected and celebrated. Each item is unique and no two pieces are exactly alike. 
By their nature, salvaged wood planks may be somewhat uneven—slightly shifting, dipping, cupping, bowing or cracking over time—further enhancing their one-of-a-kind character. Cracks may be present or appear over time, but do not reduce the wood's strength or longevity.
All solid wood is a living material that "breathes," expanding and contracting with seasonal changes in humidity. Maintain consistent humidity levels of 40–60% to minimize movement and prevent warping.
Among the many choices you have at Urban Wood Goods is deciding how much of the old-wood aesthetic you want to keep versus the practicality of the work surface you need. It's a personal call, and our experience with these rare woods can help you find the balance that's right for your home or business. Planing the wood on both sides achieves a smoother, more functional work surface, but less of the wood's original patina and character remains evident; it's a popular choice and our standard surface.  If you desire more of the "reclaimed look," we can lightly hand-sand the wood, leaving it natural and unfinished, or skip-plane it and use our oil finish.  In addition to these planed-surface choices, the beauty of Urban Wood Goods is that every order can be Custom in selection of wood species, stains and finishes, surface treatments, size, bases, power inserts and more. 
WOOD CARE 
All Woods, Including Stained Finish and Topcoat

Dry-dust regularly with a soft, clean cloth; wipe clean with a slightly damp, lint-free cloth. 
Clean food and liquid spills promptly with a solution of soap and warm water; wipe dry with a soft cloth. 
Do NOT use furniture polish or products containing petroleum, alcohol, ammonia or silicone.
To protect natural wood from moisture and heat, use coasters, placemats, trivets and protective pads under hot dishes. Always wipe up moisture with a dry, soft cloth.
Do not place wood in direct sunlight. Over time, air and sunlight will change the color of natural wood. Occasionally rotate any items placed on your wood furniture to allow a more uniform color to develop.
Attach felt pads to table legs or base to protect floors.
Swilley's Wood Conditioner is for unfinished wood surfaces only. Do NOT use on wood that has a stained finish or topcoat.
Urban Wood Goods' tables are for indoor use only.
Warranty:
All Urban Wood Goods furniture has a 5 year limited warranty. We will repair or replace (at our option) any faulty product deemed to have been caused by manufacturing defects.

Natural and Unfinished Wood

In addition to the care guidelines above for all woods (stain finish or topcoat), we recommend Swilley's Wood Rub Conditioner to protect natural and unfinished woods and to enhance their grain and color. Do NOT use on wood that has a stained finish or topcoat.
Before using, test a small amount on the furniture underside to ensure you like the effect.
Using a clean, soft cloth, dab a small amount of conditioner onto the wood surface and exposed grain ends of wood planks. Using another cloth, buff to remove excess wax for a smooth finish.
Apply conditioner annually or as needed when wood appears dry.
All online orders placed through urbanwoodgoods.com SHIP FREE with Standard Delivery to Residential Curbside (includes small businesses) or Business Dock destinations within the contiguous U.S. 
Additional Charges may apply to special circumstances, including remote locations beyond 40 miles of the 95 largest, major metro areas, addresses not readily accessible, orders exceeding 96" in any dimension, or additional delivery requirements. We will contact you within 3 business days after placing your order if it will incur Additional Charges; at that time, you may cancel without penalty if you do not wish to accept the Additional Charges.
All orders shipping via a freight carrier will receive a call from the carrier 24–48 hours in advance of delivery confirming details. Please note that UPS (smaller items) will not call in advance. 
The driver will lower the crate off the truck and ask for a signature. No additional moving assistance will be provided with free Standard Delivery once furniture is delivered to Curbside or Business Dock.
Most furniture over 60" in length will ship via freight carrier, UNASSEMBLED and flat-packed on a skid/partial crate. It is the customer's responsibility to bring the order into the delivery destination, unpack the order, assemble the furniture and dispose of shipping crate debris.
You will need basic tools such as wire snips to unpack your order and an electric screwdriver for simple furniture assembly; the delivery driver will not provide these tools or services.
White Glove Service is NOT available. Urban Wood Goods does not provide additional services such as bringing your ordered item inside your location, placement in a specific room or removing crate debris from your site. If you need these or any other additional delivery services, we suggest you make arrangements with a local moving company to accept your Urban Wood Goods delivery at their place of business; they can then deliver your furnishings to meet your specific needs. 
Items often exceed 100 pounds and require several people to move and set up. If you will need extra help at the time of delivery, we suggest hiring additional local labor or a moving company to be on site. You will incur additional shipping charges if the delivery renders cannot be met.
Measure carefully before placing your order to make sure your purchase will fit into your space as well as clear all alleys, gangways, lobbies, elevators, stairwells, ceilings, hallways and doorways upon delivery. Urban Wood Goods assumes no liability that the furniture you purchase will fit in or through these spaces; it is the customer's responsibility to measure accurately before ordering. 
Items are delivered approximately 6–8 weeks from date of order. 
An adult (18 years or older) must be present to accept delivery.
Please review our shipping policy in its entirety.
By purchasing on our website, you agree to our shipping terms.
Click here to read more about our Shipping Policy
Woods and Finishes
Create the look you want with a choice of our standard Douglas fir pine, Special Request woods and more than a dozen wood finishes.
learn more
Antique
Boards have consistent medium brown tonality with beautiful grain highlighting.
Bourbon
Nice choice for consistent tone. Light golden brown tones vary slightly from board to board.
Chestnut
Medium brown color allows some grains and character to show. Provides beautiful contrast against lighter floors and cabinets.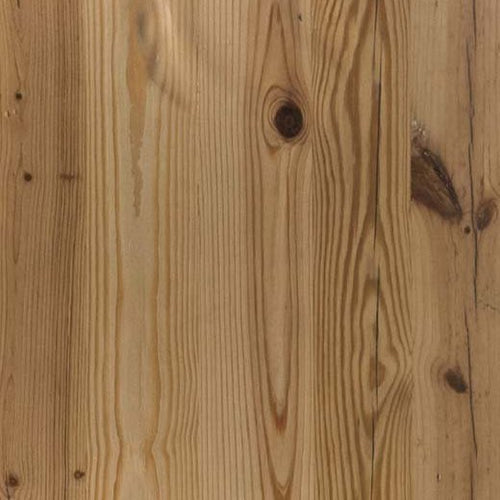 Clear
Showcases the natural beauty of the wood's color and character. Each board may vary slightly in tone & color.
Dark Walnut
Darker brown stain shows minimal contrast underneath. Provides beautiful contrast against lighter floors & cabinets.
Gray
Clear, durable and eco-friendly top coat. Provides beautiful contrast against lighter floors & cabinets
Natural Unfinished / Raw
No stain or topcoat. Nicely sanded, un-finished bare wood. Ready to "finish" later or leave natural.
Oil, Skip planed
Unique texture, patina and character. Slight texture and more rustic with some original surface.
Black Walnut
special request
Gorgeous Black Walnut is a premium selection that is offered in limited supply. Offered only as a 1.5" top.
White Oak
Reclaimed White Oak has beautiful variation among the grains. It is a premium selection that is offered in limited supply.
Eastern Hardwoods
This wood species option may include a variety of eastern hardwoods including Elm, Hickory, Oak and Maple.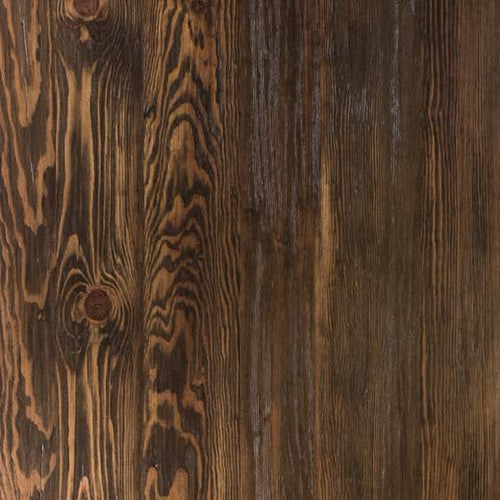 Weathered
Slight texture because it is "wire brushed/distressed slightly". Top is level and smooth overall with light texture.
Explore More Wood Furnishings